I can't tell you how happy I am to be be back in 'the business' of selling squeeze horns. Thanks to my new friend in Mumbai, Alvin, we are on track to keep a steady supply available. At this time we only have the three horns listed here on this page available. If you have any questions don't hesitate to ask in the comments. Happy Honking!! (P.S. These prices may seem a bit high but honestly I'm not making much at all on them. Sourcing and shipping from India is difficult. Prices will go down as we evolve our process.)
Best,
John
16″ Brass covered bell squeeze horn with USPS shipping and 360 degree attaching bracket. $48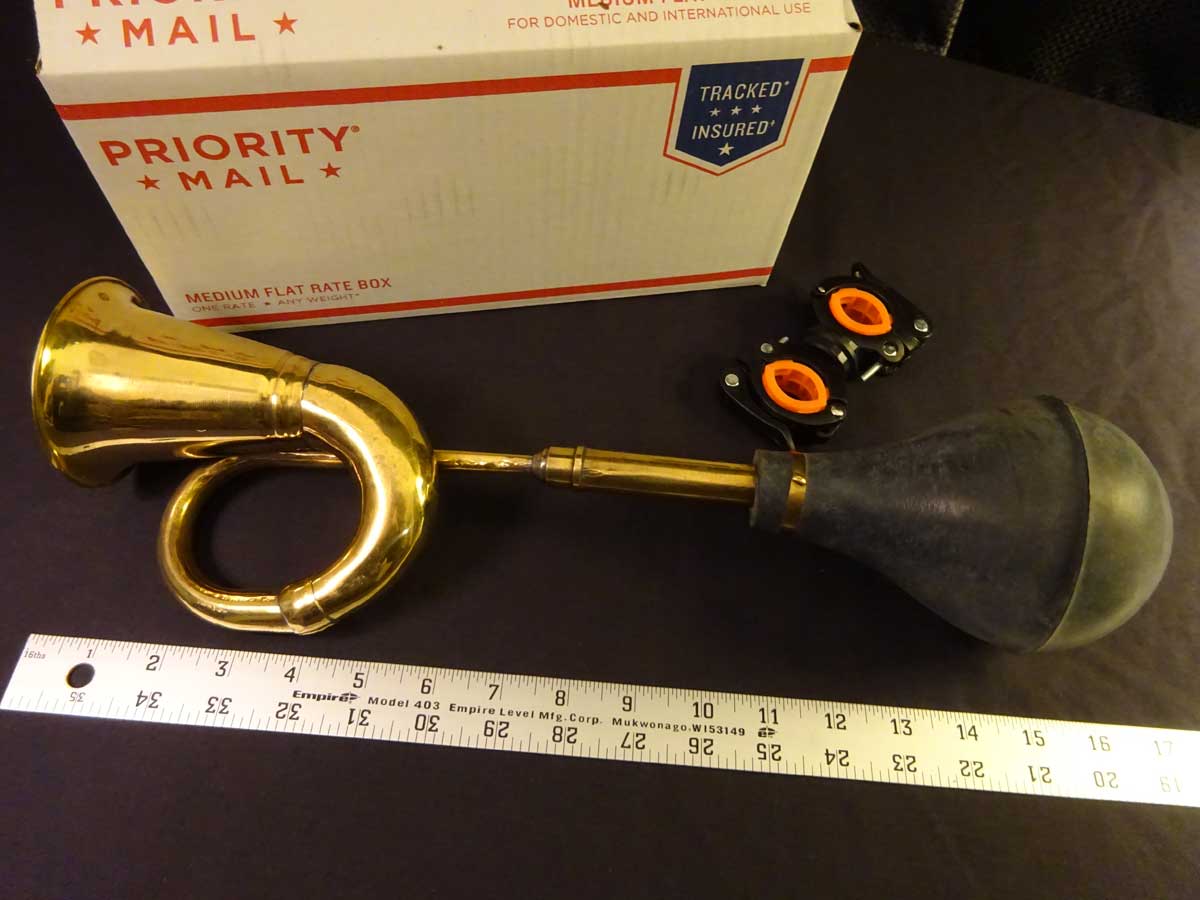 16″ Brass bugle squeeze horn with USPS shipping and 360 degree attaching bracket. $48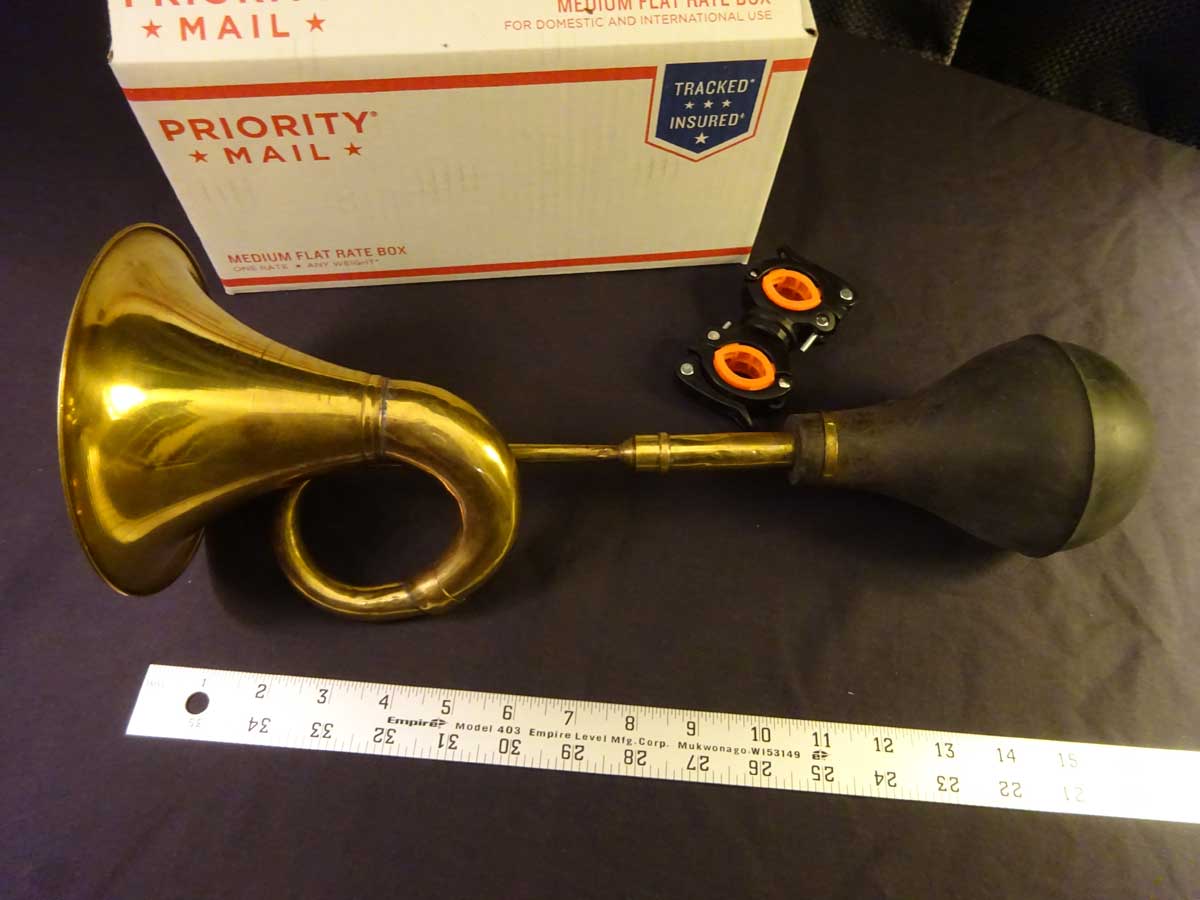 ---
RARE Replica Lucas "King Of The Road" Air Bulb Horn – Model 38 for Jeep / Motorcycle / Car. 100% Brass. With USPS shipping and attaching bracket. $152 (Have 2 only, more coming but hard to get).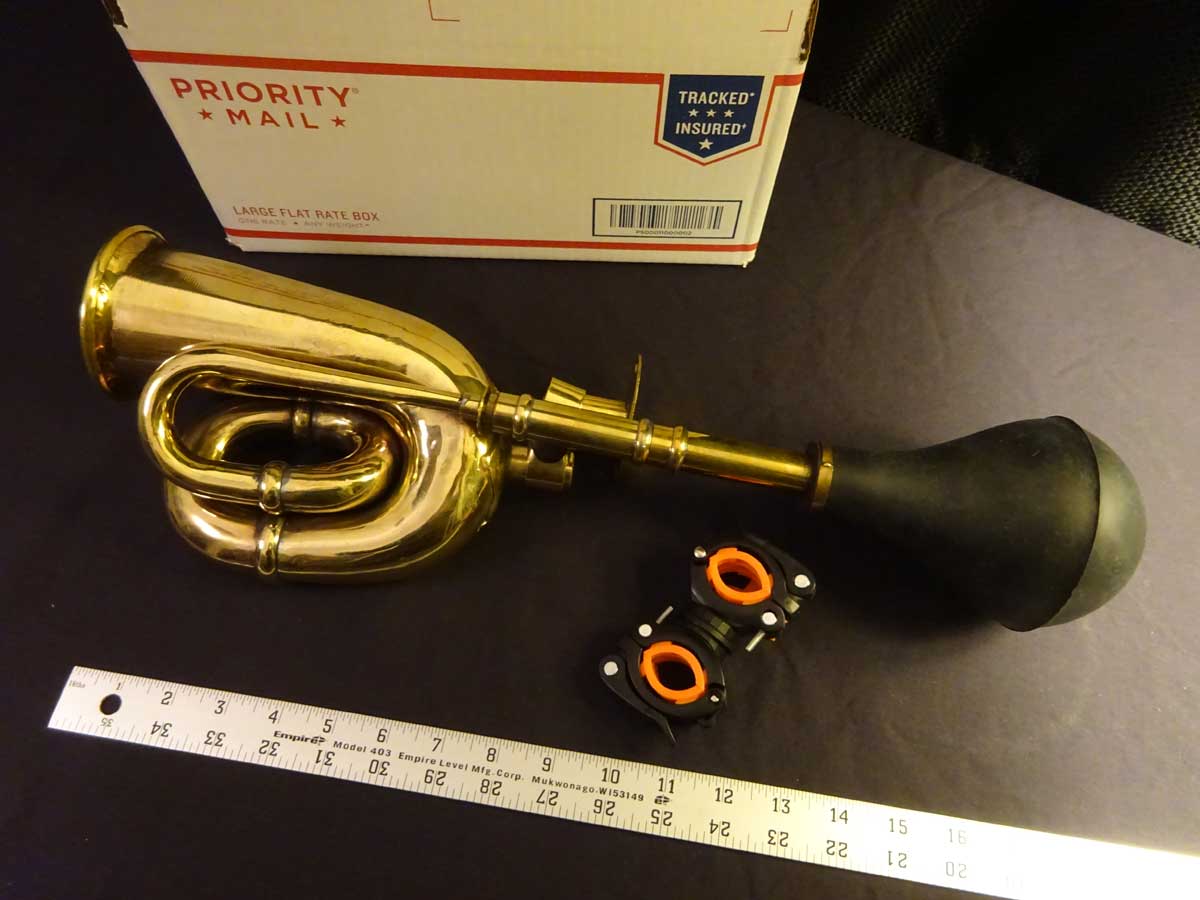 Weighing in at over a pound, this solid brass beauty has a glorious honk.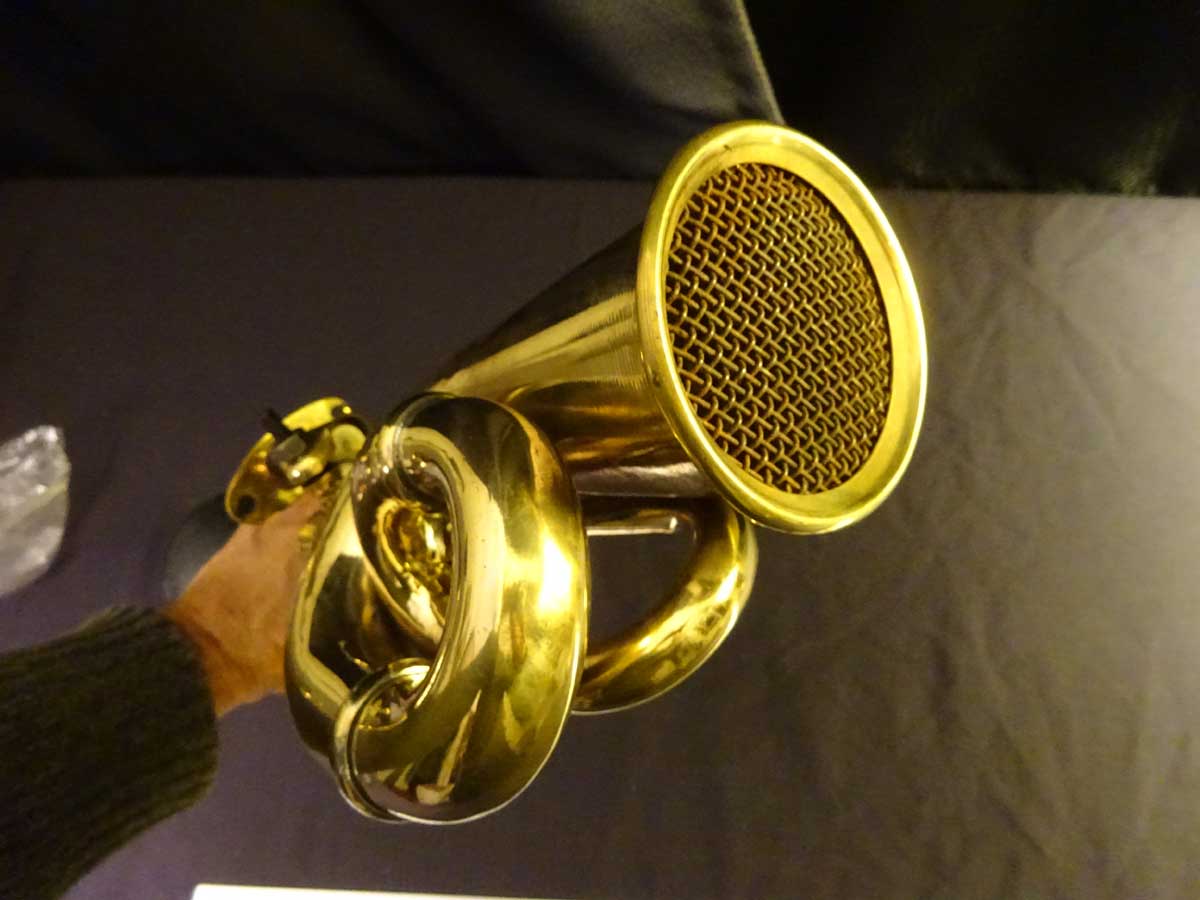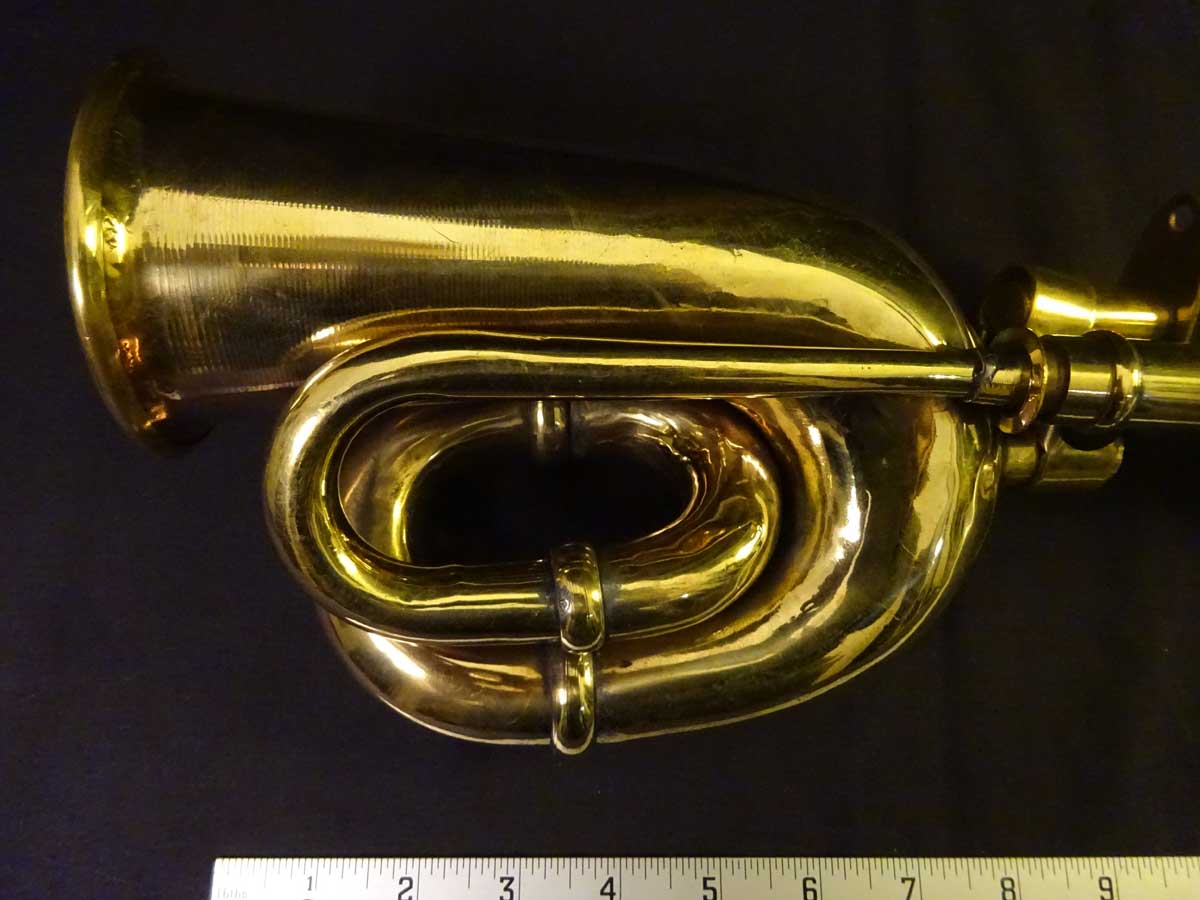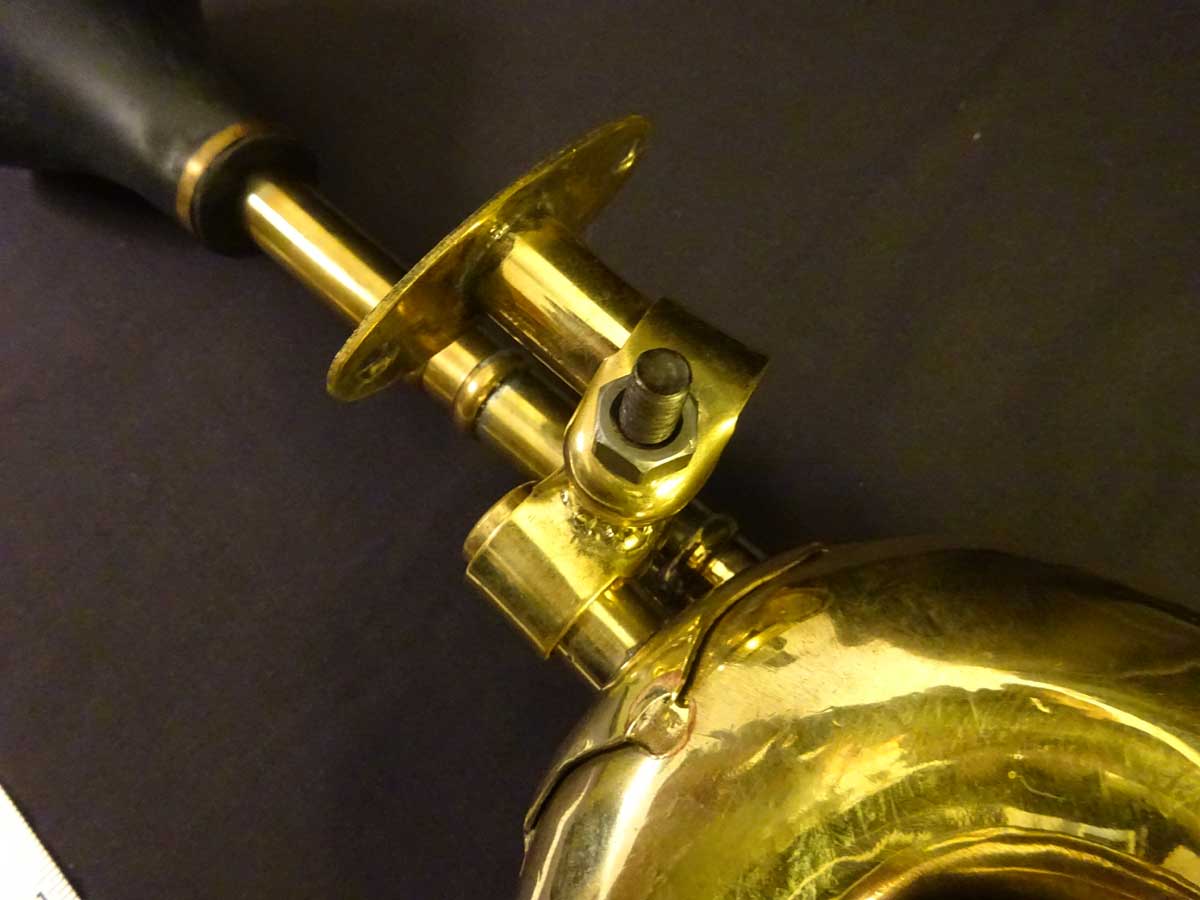 (Note built in attaching bracket, robust enough to attach to your vehicle.)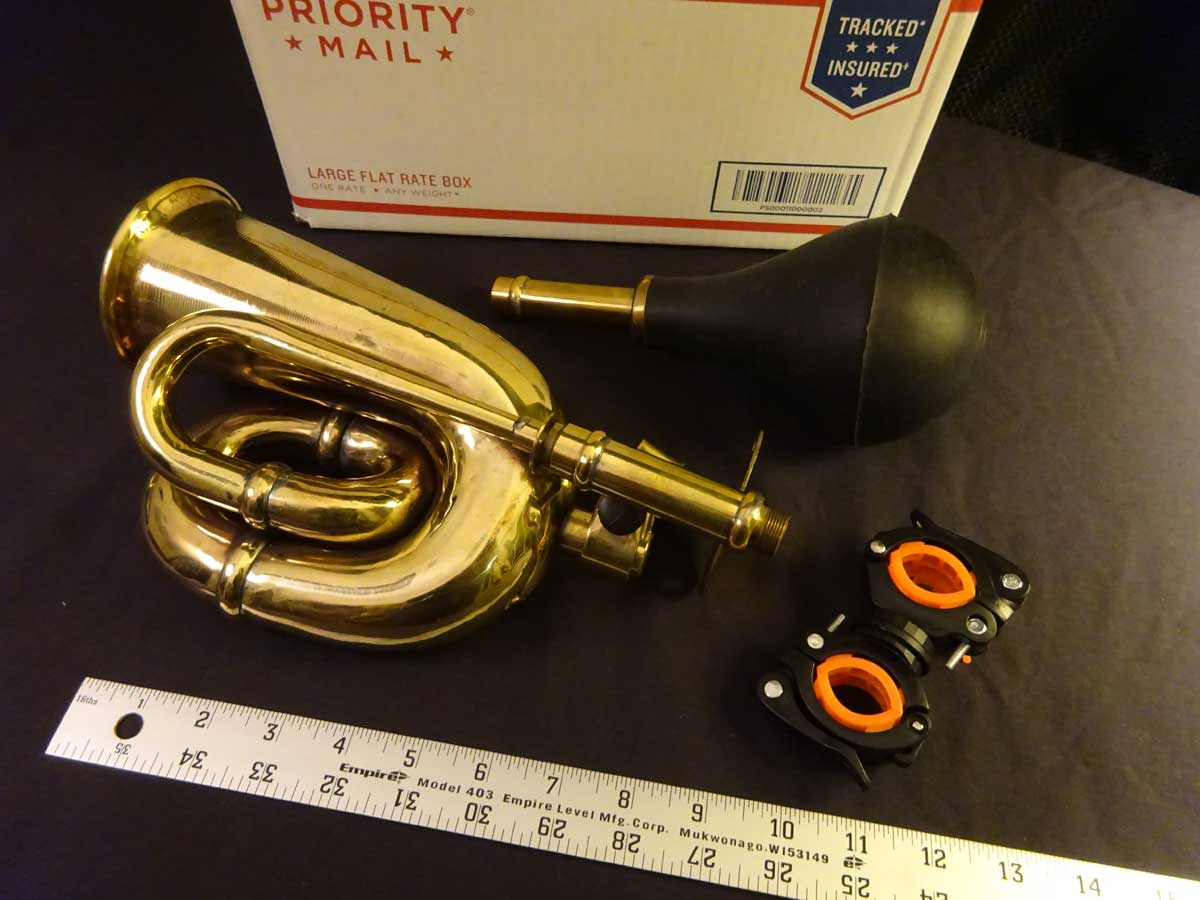 18″ Double Loop Brass Squeeze Horn
---
What is this attaching bracket? (Comes with your order)
For years I've been searching for an easy and practical way to attach my horns to my bike. These are designed to attach flashlights to bicycle handlebars. They work great. Are they perfect? They would be if they came in brass (working on it).