Shout out to Jan who hipped me to a neat piece of kit readily available at most hardware stores. A 'plumbing grounding saddle' or 'ground clamp' served to get Jan's horn firmly attached to their golf cart…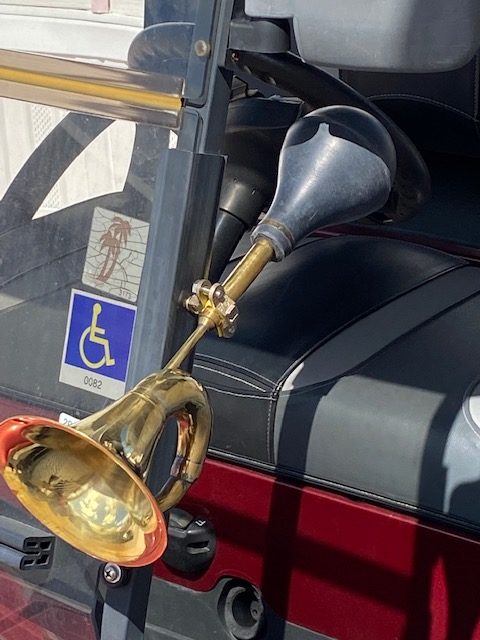 Here's some close ups of a Pro Connex branded clamp I found locally. All the threads are 1/4″ course, so there are a ton of available screw types and sizes available for whatever application you might have. I'd also apply a little threadlocker on the screw that screws into the clamp.
In the photos I have the horn mounted at both the bulb and stem. The clamp itself has teeth, so I did notice some scuffing on the stem. Probably the best bet would be to sheath the stem with a rubber or plastic shim first.